> Do Garages Add Value to a Home? Costs, Attached vs. Detached & More
Do Garages Add Value to a Home? Costs, Attached vs. Detached & More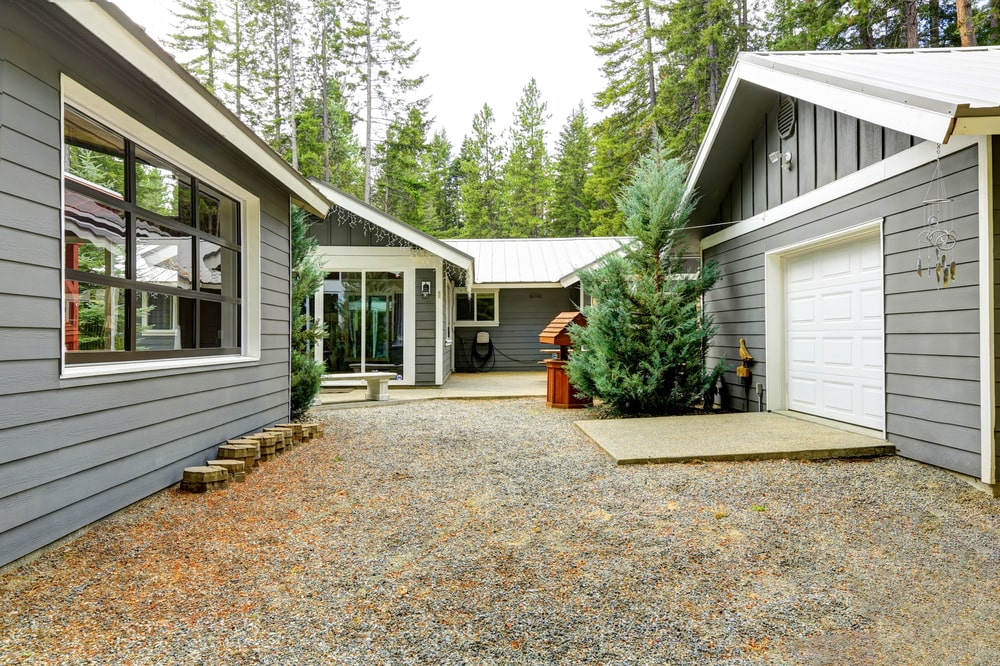 A garage isn't just a place to store cars. A garage can add square footage to a home and serve as a flex space for a gym, workshop, a spare den/room, or even an office. As we've discussed in other posts, flex spaces are highly attractive to buyers in the market for homes these days. As people have become more home centric in recent years since the pandemic began, the house is the focal point for new hobbies, ways of working, and exercise routines. And garages are perfect flex spaces, offering qualities neither the interior nor the exterior provides. Here's what you need to know about adding a garage to increase the value of your home.
The garage is an under-rated money maker for any homeowner
Let's talk numbers. Typically, the ROI of a garage addition is sixty-four to eighty-one percent, adding an estimated $20,000 to $35,000 to your home's value. The story that isn't told in numbers is the interest home listings garner. You will cast a wider net and resonate with more prospective buyers when you renovate your home to include this feature, especially if your new or updated garage serves many purposes and creates opportunities for flexible, convertible space.
The added value is clear: garages keep cars safe from inclement weather, collisions, and theft. Well-designed garages utilize space smartly, including the attic/ceiling space for storage, built-in structures for workshop areas (like countertops and cabinets), and organization for tools and landscaping equipment.
A well-presenting garage door adds curb appeal
A garage door replacement is an excellent, low-investment upgrade for your home. The Cost vs. Value Report shared that the average ROI on a garage door in 2022 in the U.S. was a stunning ninety-three-point three percent.
What exactly is the j'en ai sais quoi of an attractive garage door? Since the latest garage door designs are better insulated, they boost energy efficiency – reducing bills and increasing winter comfort. Outdated garage doors reduce curb appeal, making properties appear less modern and unattractive, whereas updated designs create an inviting ambiance that piques interest. Paired with landscaping enhancements and other outdoor features, a striking garage door will make your home listing stand out from the crowd. Finally, newer garage doors provide more safety than their predecessors, with enhanced security features.
Renovating an existing garage
Ready to give your existing garage a facelift to maximize profitability before listing your home on the market? Aside from replacing your garage door, lower-budget garage refreshment projects include:
Resurfacing your garage floor
Installing new workshop counters, cabinets, and organizational structures for DIY building and landscaping projects and tools
Painting and insulating garage walls
Cleaning and staging
A garage conversion may be an opportunity to add even more living space to your home by extending over it. This will increase your livable square footage and bedroom count, which will undoubtedly boost your home's appraised and market values.
Attached garages vs. detached garages
Both styles have their merits, so which is suitable for your home? Attached garages are convenient because they offer protection from the elements, whether you're parking your car, storing items, or pursuing hobbies. They're also cheaper to build from scratch and to maintain, which is probably why they're the most popular style of garages in American homes. That said, converting an attached garage to a living space typically isn't as exciting or dynamic compared to detached garage conversions.
Detached garages may be more suitable for smaller or awkwardly positioned properties, provide more privacy and sound insulation, and are generally more dynamic when converting the space to an Airbnb, mother-in-law suite, or other livable areas.
Regarding ROI, attached garages provide more value, mainly because they're cheaper to build or renovate. Regardless of the type of structure, one thing is clear: bigger is better. Two car garages have more favorable ROIs than one car garages universally.
Work with Curbio to add a garage that homebuyers will love
Don't hesitate to give your home the love it needs before listing it. From simple repairs and refreshes to full-on renovations, Curbio makes pre-listing home improvements easy to accomplish and afford! Our leading end-to-end services allow you to complete any projects required to get your home on the market and move-in ready. Leave it to our expert project managers and licensed contractors to prioritize and execute the work. Pay us the fixed project fee once the work is done and your house is sold.
Is Curbio the home improvement solution you've been looking for? Discover our services and get started!